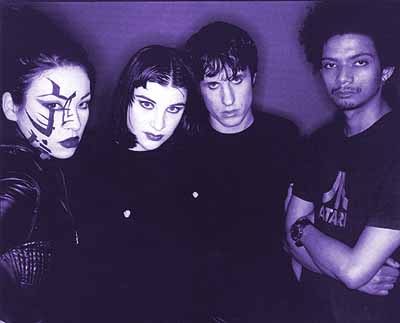 Atari Teenage Riot
have ensured one thing over the years- There is no way you can ignore them! The band that was among the pioneers of rock-techno-punk scene returns in 2011 with there 4th Studio Album Is This Hyperreal? and boy do they pack a punch! Not many bands can boast of such a comeback after a 12 year break but then not many bands do the sort of stuff that ATR do anyways. They mashed together the kind of music which was unheard of at that time and even taboo.

On music forums all over the internet, people had expressed apprehension about the band's future after the death of MC Carl Crack in 2001 in unfortunate circumstances. People were almost resigned to the fact that no more new gigs were possible after that. But ATR have proved many a detractor wrong with an album that follows the path and standards that they themselves had set.

The rebuilding process started with the introduction of MC CX KiDTRONiK. They then released their new track "Activate" online that had people going gaga over another new Atari Revolution! The album starts with the same song as well and we see an energy and pro-anarchist spirit that we are so used to. ATR however are mainly remembered for the political themes (Remember Burn,Berlin,Burn?) and they once again do not deviate from that path. Re-Arrange your Synapses is where you get your money's worth as they take Nic's and CX's heavy vocals to a whole new level. The beat is slower than usual but that adds to the effect.

Overall, they are back and ATR just reminded us how important it is to get your identity straight before doing anything. They regrouped, reformed and now are back for good. Watch out!